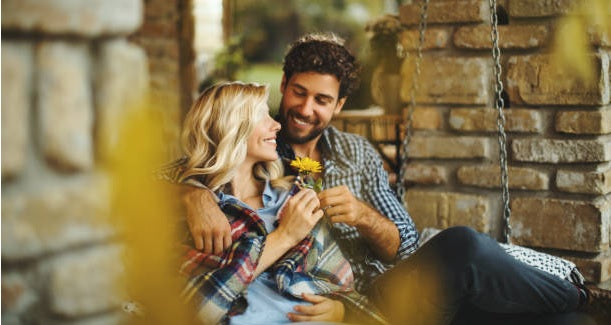 Summer is almost around the corner, which means more time spent outside. Not all homes are prepared to provide a good experience in this area. In many cases, a lack of comfy furniture or other amenities may make porches and patios seem sparse and uninviting.
In this comprehensive guide, we'll help you increase the quality of your house with the aid of a lovely daybed porch swing and some practical suggestions that will enable you to construct the perfect summer refuge. After we're done, you'll feel as if you can take a vacation whenever you want, without ever having to leave your house.
,
What's the point of a daybed swing?
A porch swing could be a strange choice, to begin with. If you've never owned one before, you're probably thinking "is a normal couch not good enough?"
Yeah, no.
When it comes to high-quality pieces of furniture, a daybed porch swing is like a couch and bed in one, but it's also suspended, making it perfect for relaxing outside. For the same price as a porch swing, you receive the additional benefits of more comfort and relaxation from a bigger, better-quality chair.
To create a useful outdoor environment, you must begin with a piece of furniture of exceptional quality that offers enough value to make it worthwhile to spend time outside instead of inside. Many patios and outdoor settings lack the same level of comfort that is easily available inside.
Anytime you want to relax and unwind, you need comfy furniture, accessories, and other objects. To get the most out of your porch or patio, it's important to pay attention to the furniture and décor you choose to put in there.
A porch bed swing, on the other hand, is just what you need if you want to turn your backyard into a useful summer retreat. A swing bed is one of the few outdoor furniture improvements that may be both practical and beautiful at the same time. Just looking at these pieces of furniture is enough to give your outdoor area an air of sophistication and elegance.
Building the Perfect Summer Retreat in Your Own Home
What are the essentials for creating a summertime retreat? As soon as you've got a porch swing bed that's a good fit for your house, you'll want to add more seating or other objects to fill out the area and make it seem complete.
The absence of certain features on a deck, patio, or porch might make it seem less like a place to relax than your living room or dining room. To make your time outside the home more enjoyable and relaxing, you should consider what you can do to make it more comfortable.
Candles scented with citronella
You can't design a summer retreat without taking into account the season's accompanying annoyances. Bugs, bugs, and more bugs. A well-equipped porch or patio is a must for anybody who intends to spend any time outdoors, particularly at night and with a lot of fairy lights in the vicinity.
To that end, citronella candles and torches of superior quality are well worth the money. When you're trying to unwind on your porch bed swing, you don't want to have to deal with the nighttime intruders.
Providing Stability for Furniture
The addition of a table or two to your patio or porch would surely increase its utility, but there are other furniture pieces to consider as well.
If you've got the space, it's worth it to spend a little more money on excellent furniture to go along with your daybed swing. If you need extra sitting, consider investing in some plush upholstered deck chairs. If you have the space, consider a patio sectional as an additional sitting option. The goal is to create a welcoming environment that encourages visitors to spend time there.
Accent Pillows That Go Together
For starters, you may want to try adding some high-quality, soft accent or throw pillows to your daybed swing Adding pillows to a well-made swing bed, such as the ones we sell here, may enhance comfort in several ways beyond the ones listed above.
To begin with, there's nothing better than a plush cushion for stretching out your muscles. If you plan to use your swing bed for some late afternoon resting, investing in a few high-quality accent pillows can enhance its visual appeal as well as its level of comfort.
Check Out Our Options for the Perfect Daybed Swing!
A well-made daybed porch swing will provide more comfort and aesthetic appeal to your porch than anything else you could ever add, especially during the hotter months of the year. These opulent pieces of outdoor furniture are comparable to a comfortable couch or bed, only better. As a result, you'll be able to take full advantage of the fresh air and sunshine.
Daybed porch swings are an investment, so make sure you choose a high-quality one that will last for years to come. An investment in your home's summer staples should be made by a company that has a proven track record in the industry.
At Four Oak Bed Swings, we take great pride in the beautiful items we sell and the excellent customer service we provide. Choose from a broad range of designs to discover the perfect fit for your taste and style.
Spending time and money to create a functional outdoor environment is well worth the investment. It's a pity that many homeowners don't use this portion of the house to its full potential. A porch or patio space may become an extension of your house, particularly in the spring and fall. You'll be less stressed and have a better lifestyle in general if you and your family can spend time outside together.
If you're thinking about getting a lovely daybed porch swing for your house, come on in and check out our wide collection. You may also get in touch with us if you have any queries regarding which swing is best for you or if you are worried about the installation.